Overview
Triangle Land Conservancy (TLC) is one of the largest member driven conservation organizations in the southeast. They are a public resource for conservation education and maintain over 17,000 acres of land in the Triangle area of North Carolina. Based in Durham, NC, they serve the counties of Chatham, Durham, Johnston, Lee, Orange and Wake.
The Challenge
TLC was looking to reignite interest in their nature preserves and draw in support from new members. Their old site was cluttered and difficult to interact with, but contained a wealth of information that TLC wanted to carry into the new website design.
The Solution
TLC wanted to be the top resource for regional land conservation information with an SEO-friendly website that put their nature preserves on display to draw in new visitors and reengage current members. TheeDesign worked step-by-step with TLC to tailor-fit a website that meets the unique requirements of their conservation organization.
The Results
The result of working so closely with Triangle Land Conservancy is a responsive website that is clean and modern, but carries their message of land conservation across to users on every page. The website includes an interactive map showcasing the nature preserves under TLC's care, simple forms to allow new members to join or take part in events, and the integration of their frequently updated blog.
Also included on the site are links and live feeds to TLC's social media, organized navigational menus, and testimonials from visitors to their preserves.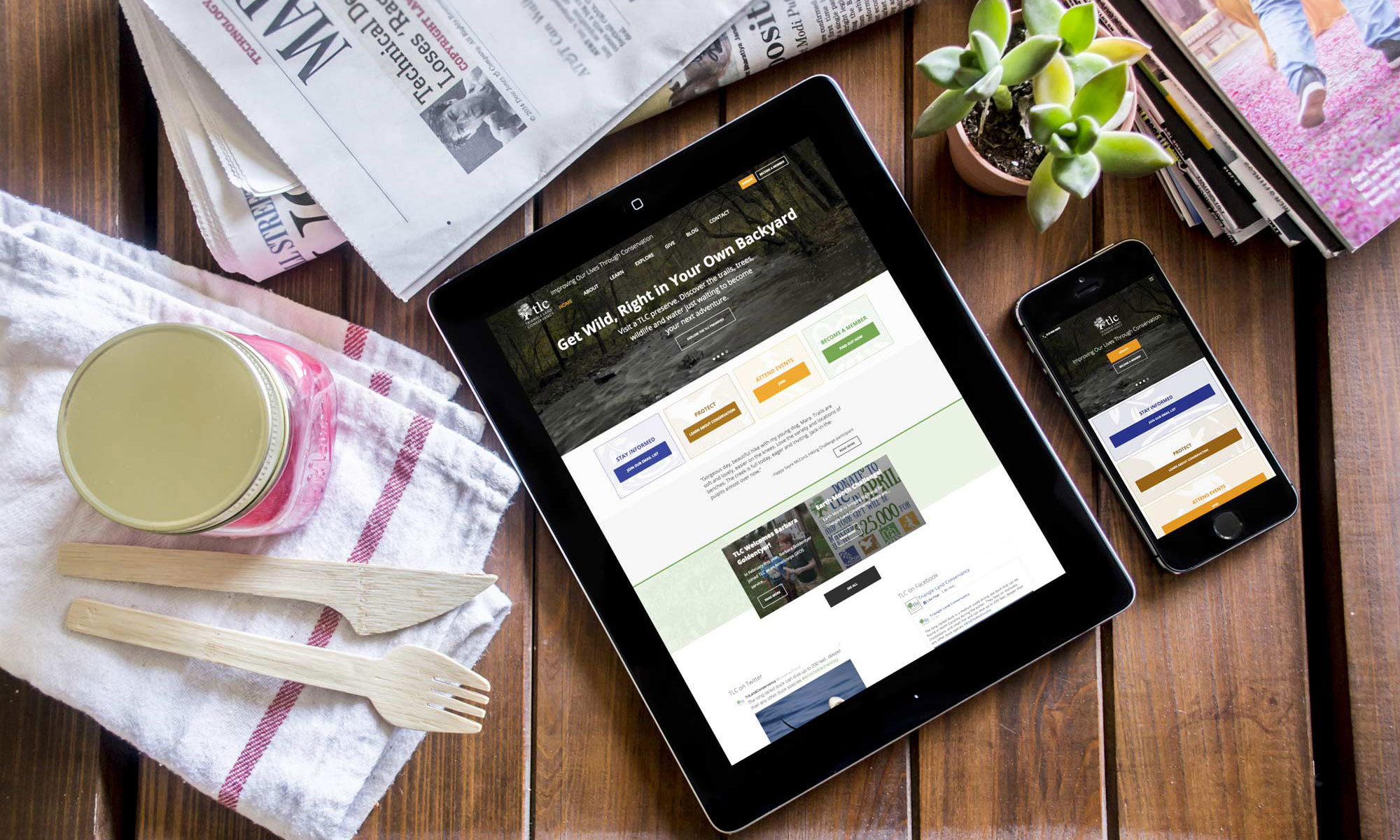 Triangle Land Conservancy