Overview
Transit & Level has been selling a wide range of surveying equipment and supplies for 35 years. Headquartered in Cary NC, Transit & Level has branch offices in Charlotte NC and Beaumont, TX. Each location is equipped to sell equipment and supplies, assist with set up and calibration, do ongoing service, and perform repairs. They even offer rentals on certain types of equipment.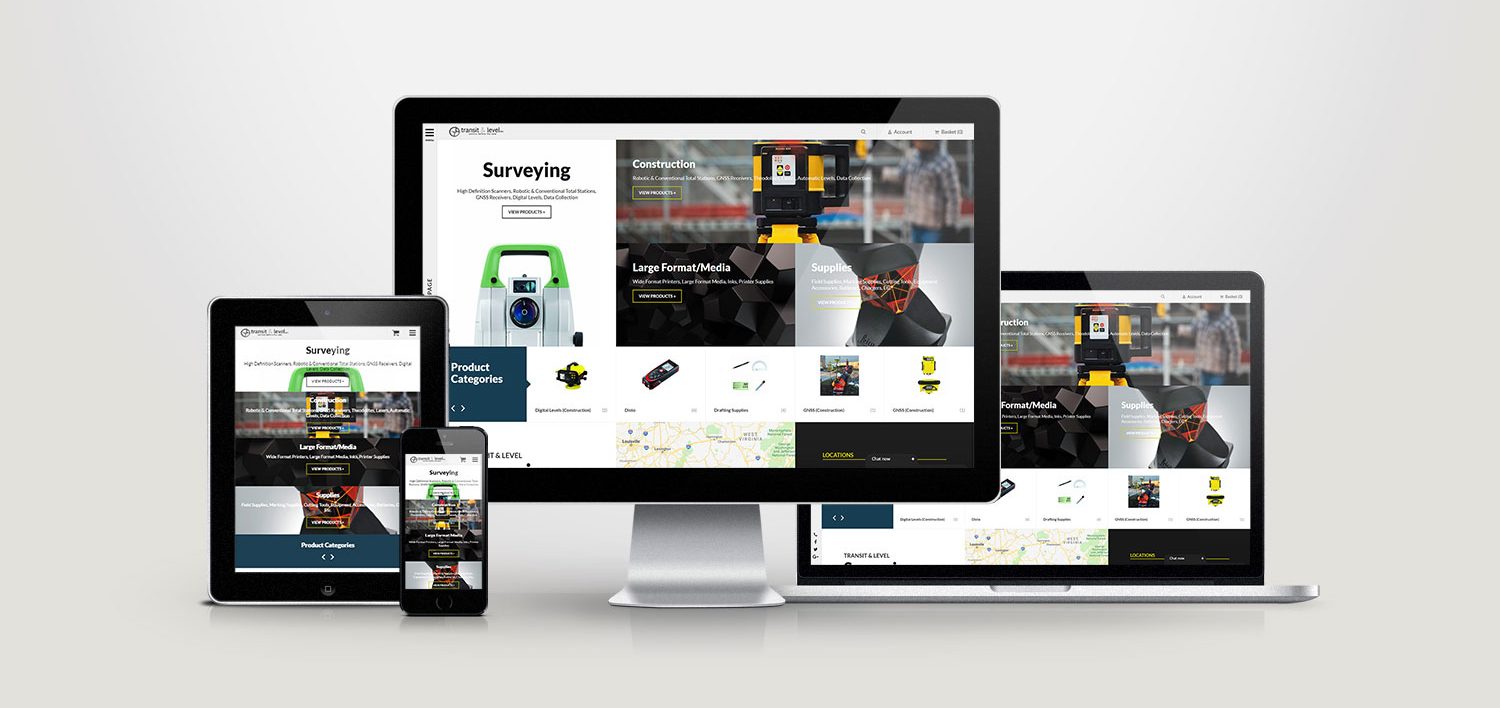 The Challenge
Transit & Level's old website was clunky to navigate, looked out-dated, and did not offer true ecommerce capabilities.
Since Transit & Level offers a wide range of products in various product categories, the navigation and site architecture was working against them. Users were unable to easily find the products they were looking for which resulted in missing out on a huge amount of revenue.
The out-dated look of the website left visitors wondering if the company was credible enough to even earn their business. Plenty of visitors left the website for a competitor, unconvinced of Transit and Level's competitive advantages.
Even if a visitor was able to find the product they were looking for, they could not purchase the product. Instead, they were expected to call or email a representative for assistance. While many of their products require some consultation before purchase, it's reasonable to assume this lack of ecommerce functionality also resulted in missed revenue.
An additional challenge was the volume and complexity of the options, add-ons, accessories and related products.
The Solution
Clearly Transit & Level needed a modern, clean, easy-to-navigate website with ecommerce capabilities, but that's easier said than done.
Our team knew right from the start that the navigation was crucial to the success of the new ecommerce website. The wide range of product categories, products, and options demanded a navigation that was above-and-beyond what you see on the competitor's websites. Our solution was always visible "super-nav" that blends the ecommerce experience with the navigation itself. Instead of the traditional "click — wait for page load — click — wait for page load — click — wait for page load" experience, this super-nav allows visitors to quickly find and view the products that they're looking for.
Additionally, the look of the design was much improved. The website is optimized for the smartphone and tablet experience to allow visitors to easily navigate the website on whatever device they're using.
Our team went above-and-beyond in the ecommerce experience as well. As mentioned, the number of options, add-ons, accessories and related products are numerous and complex with many dependencies. By configuring an additional WordPress plugin our team was able to enable Transit and Level to offer these options directly to their customers without always requiring them to call or email into a representative.
Super-Navigation Integrated with Ecommerce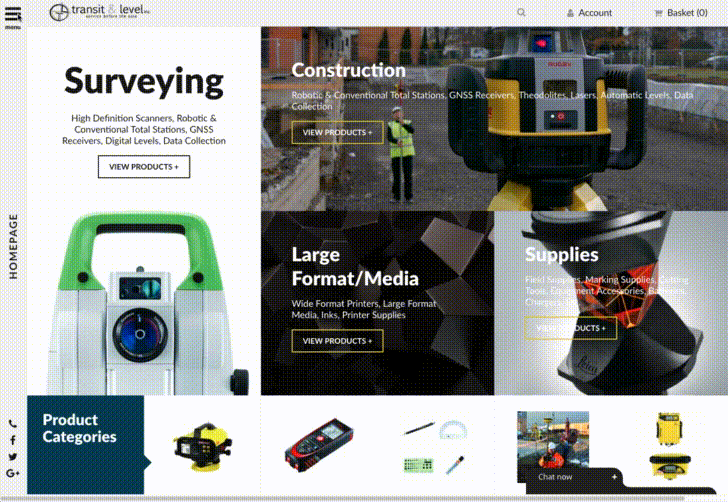 The navigation allows users to simply hover over the correct product category, hover over the product type, browse all the products, and select a product without ever refreshing the page.
The ease at which a user can select the correct product makes for a superior user experience, ultimately leading to a higher percentage of product pages getting viewed.
Team Spotlight: Mathew Brandt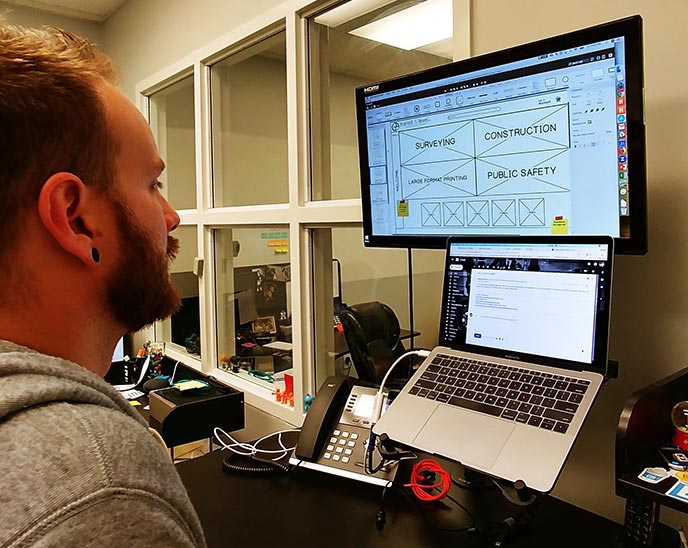 Mat has been responsible for a number of our latest, most innovative web design projects. His knowledge of ecommerce web design, custom development, and his strategic mindset for offering up new ideas have helped businesses of all sizes enhance their web presence.
"Working with Transit & Level was a pleasure. I'm excited to have had the chance to help develop an intuitive website for this great company."
Check Out The Click Heatmap