Overview
Raleigh-based dentist Dr. Rebecca Schmorr and the team at Six Forks Smiles (formerly Glenwood Smiles) provides cutting-edge, general dentistry, and cosmetic dental procedures. In 2011, Six Forks Smiles came to TheeDesign in need of a website that could maximize its rankings in the search engines and successfully acquire new patients. Since then, TheeDesign has worked with Six Forks Smiles to create a new easy-to-use WordPress website and, as technology trends continued to advance, develop a mobile-friendly website using responsive design.
TheeDesign been a dedicated, long-term partner with Six Forks Smiles to ensure a healthy local SEO effort through a business name change, new office location, and two websites. As a full-service digital marketing and web design agency, TheeDesign was the ideal company to help take the website and marketing initiatives to the next level.
The Challenge
Six Forks Smiles' digital story is the perfect testament to how designing a website is never a one-and-done job. For patient-driven businesses like Six Forks Smiles, a website establishes the first impression for potential patients and represents the services provided. It was a key challenge for Six Forks Smiles to efficiently organize all of the services, patient information, and special promotions like the annual "6 Month Braces Deal."
Another challenge for the local dentist involved keeping up with tech trends and user behavior. Like any other industry, technology changes and trends shape how users search for dentists in the area. When Six Forks Smiles originally came to TheeDesign for a website redesign in 2011, TheeDesign created a custom WordPress website with the latest digital trends for that time. Five years later, Six Forks Smiles needed a new, responsive website that was mobile-friendly and up to modern day user trends.
Challenges of the Original Site (Pre-TheeDesign)
In 2011, Dr. Schmorr came to TheeDesign for her practice, Glenwood Smiles, for web design and digital marketing. Dr. Schmorr wanted a website reflective of her personality that allowed her visitors to find her website in the search engines. The original site was unorganized, outdated, dysfunctional, and lacked personality.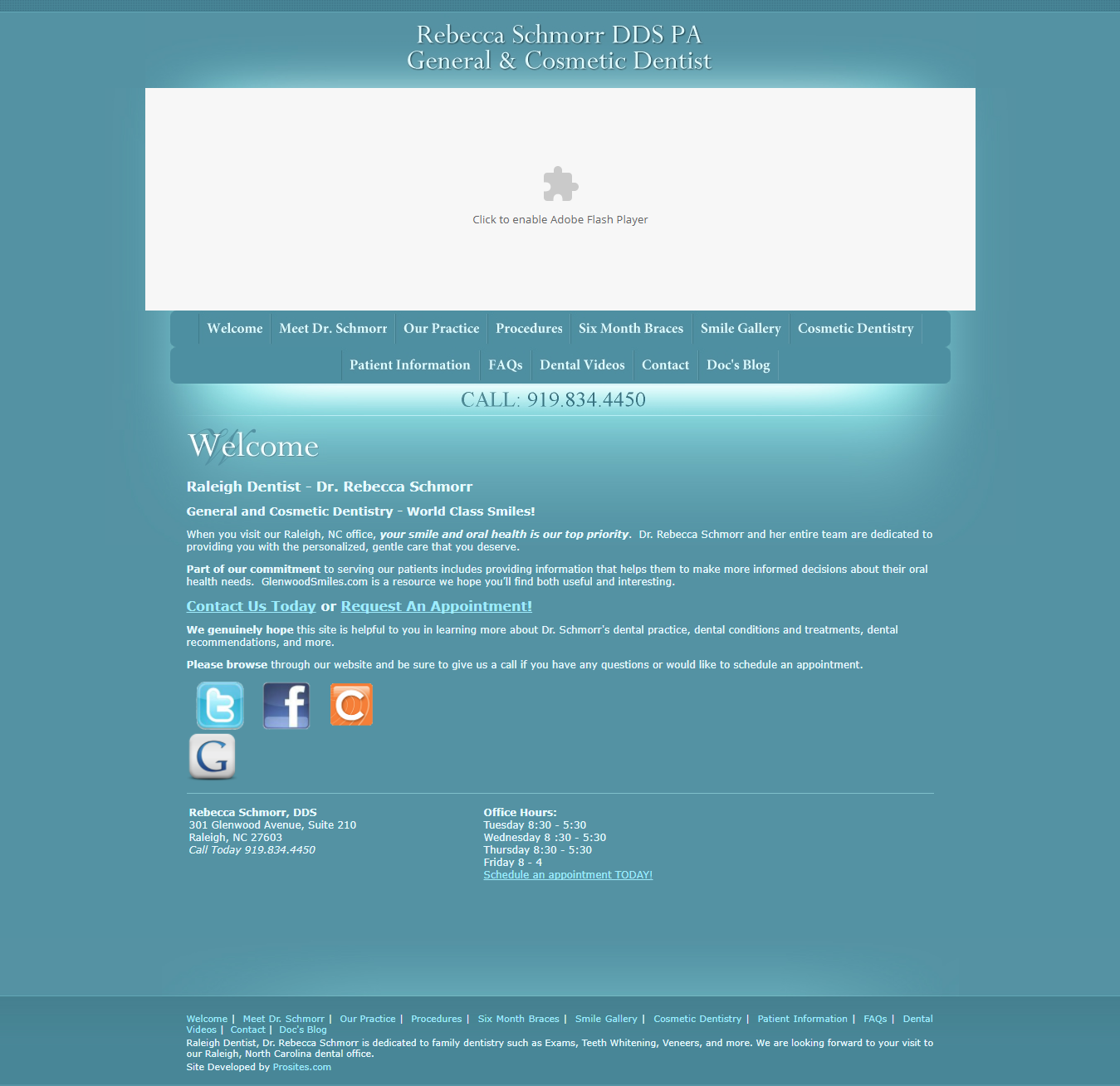 Challenges of the 2012 TheeDesign Website
In 2017, the performance of Six Forks Smiles' five-year-old website began to decline due to the limitations of the 2012 website. Being outdated, non- responsive, and having a slow loading time become a problem. To add to that, search engines like Google began including mobile user experience into algorithms, making mobile an even bigger factor for online visibility. Without a responsive website that was mobile-friendly, Six Forks Smiles was losing more than half of its possible traffic.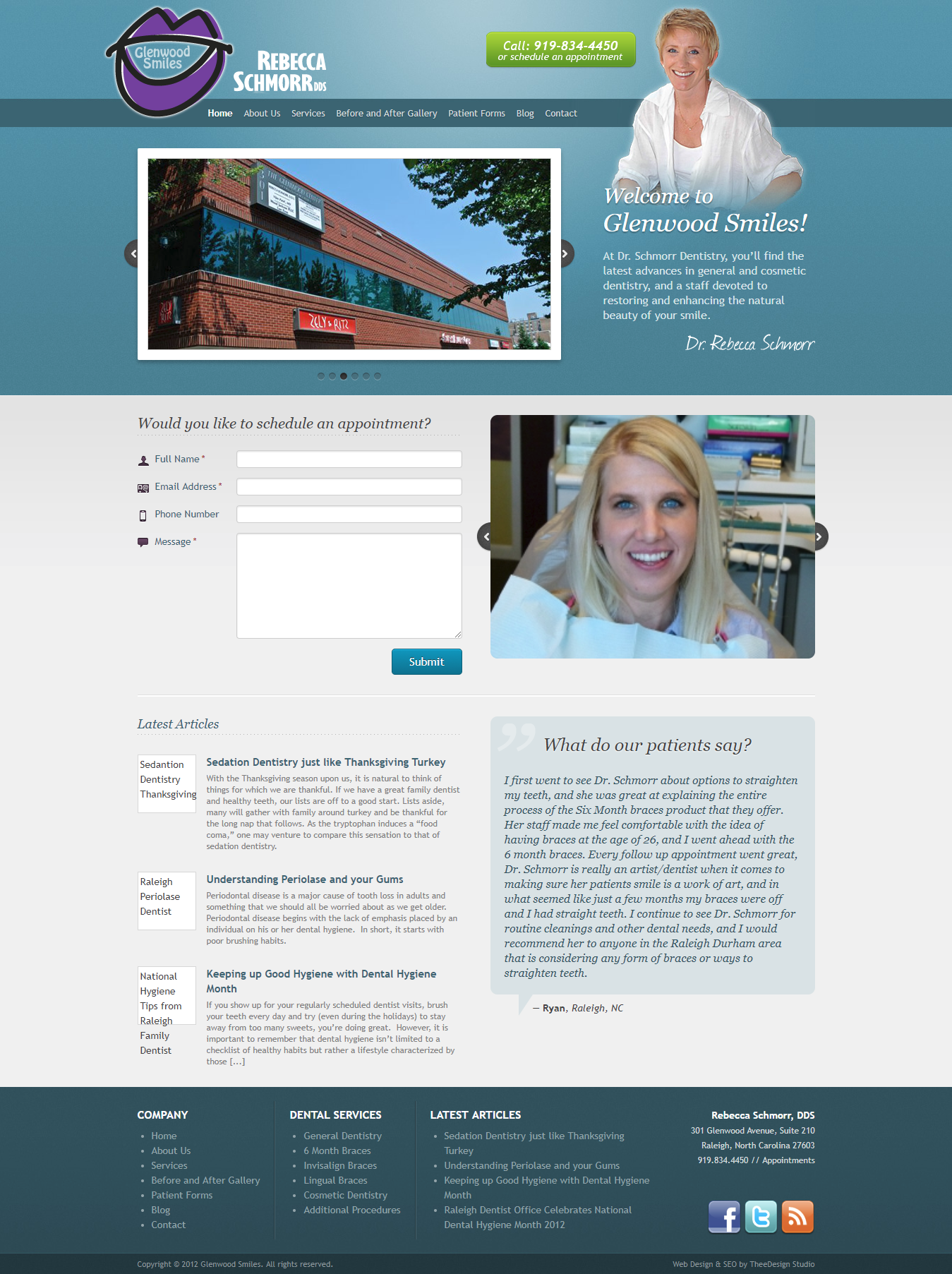 Rebranding Challenges
After years at the Glenwood Avenue location, Glenwood Smiles outgrew its facility. In 2015, Dr. Schmorr moved her practice to its current location and subsequently rebranded the business name to Six Forks Smiles. Before the rebranding officially happened, Dr. Schmorr faced three SEO challenges: 1. Name, address, and phone (NAP) listings, 2. Internal links, and 3. External links directing to the old domain. Dr. Schmorr reached out to TheeDesign for a proper marketing strategy to retain the practice's rankings through the business name change.
In preparation for the launch of the company's new brand and moving to a new office location, TheeDesign's digital marketing team developed an approach to redirect internal links to the new domain. In addition, TheeDesign corrected external NAP listings so that all of these links would also be directed to the new domain. Finally, our web developers replicated the 2012 design of the website, updating the new company name and logo.
Pay-per-click Challenges
In 2017, Six Forks Smiles contacted TheeDesign about its pay-per-click (PPC) campaign. Prior to TheeDesign, Six Forks Smiles was running the self-service Google Adwords Express builder to manage the company's PPC ads. However, the results were not effective: it was costing hundreds of dollars while not getting a single qualified lead.
With the outdated website, Six Fork Smiles' PPC campaigns were not being utilized to the maximum potential. Ad campaigns were unorganized and directed the customer to irrelevant landing pages causing low quality scores, higher cost per click (CPC), and low conversion rates. When TheeDesign's pay-per-click experts began managing the AdWords account, everything changed.
The Solution
With Six Forks Smiles' goals in mind, TheeDesign was able to develop a strategy that was reflective of Six Forks Smiles' direction and vision.
TheeDesign's WordPress web designers drafted a custom website and landing page design that mirrored the Dr. Schmorr's playful personality. Once the designs were completed, the web development team brought the design to life with a unique, custom website with fresh icons to highlight the Dr. Schmorr's primary services.
Concurrent with development timeline, TheeDesign implemented new digital marketing strategies to improve the organic search engine rankings. Simultaneously, TheeDesign's PPC specialists dissected the previous campaigns and eliminated unnecessary negative keywords and ad spend, while improving the click-through rate and quality of traffic.

TheeDesign started with executing an in-depth PPC audit of the current ad campaigns. Our Google AdWords certified experts discovered several opportunities for improvement to help Six Forks Smiles' campaigns to drive more clicks to the website and convert better.
Our PPC pros stripped down the existing AdWords campaigns, and reorganized the adgroups and campaigns to be optimized based on the right keywords and budget. This effectively produced higher quality scores, lower CPC, and higher ad positions, which lead to more qualified form submissions and phone calls from new patients.
The Results
0
%
Increase Mobile Traffic
After working together on development and continuous marketing efforts, Six Forks Smiles became a perfect example of how building a relationship between design and search engine marketing is essential to the overall success of a business. Six Forks Smiles' custom responsive redesign gave a visual representation of the Dr. Schmorr's quirky, fun personality, while the optimized content on the website gives legitimacy to the website.
When visitors are directed to Six Forks Smiles' website, the large, branded hero image slider filled with permanent and temporary promotions are eye-catching. The new design features widgets with stylish icons that highlight the three dentist's biggest services. The top of the homepage also features the practice's full list of services with drop-down menus. On top of an improved website, their new, competitive search engine marketing strategy is keeping Six Forks Smiles on the first page of search engines for their most valuable keywords.
Since launching, the Six Fork Smiles' new responsive, mobile-friendly website has seen a vast improvement in sessions, users, and page views when compared to the year over year numbers.
"TheeDesign has done a great job compared to other web design and marketing agencies. What they've done is a 150% turn around. In terms of marketing, we were down $20,000 in production over last year and now it is coming back up"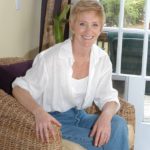 Dr. Schmorr
Founder, Principal Dentist
The New Dental Website