The Challenge
The previous website had a number of Lizard Lick Towing-related promotions to advertise and the design of the site wasn't equipped to show it all. The Lick crew wanted to have information about the TV show, the towing company, Ronnie's book ("Lizard Tales"), their online store, upcoming events, their barbecue sauces, and related events and products.
The Solution
Ronnie Shirley at Lizard Lick Towing was searching for a local and reputable web design company who could redesign and build a Lizard Lick Towing website that is stable, well-designed, displays upcoming events, shows Ronisms (quotes by Ronnie) and other quotes on the home page, and a number contact forms that site visitors could use to reach Ronnie and his crew.
The Results
The redesigned Lizard Lick Towing website has many promotions while remaining easy on the eyes. The content is organized and promotional areas are mini-slideshows to continually promote areas of the site and adventures that the Lick crew are up to. The website now has photo galleries that the Lick crew can update, an events calendar that seamlessly pulls in content from their Facebook page, and their hosting server can handle thousands of visitors to their award-winning website — per day.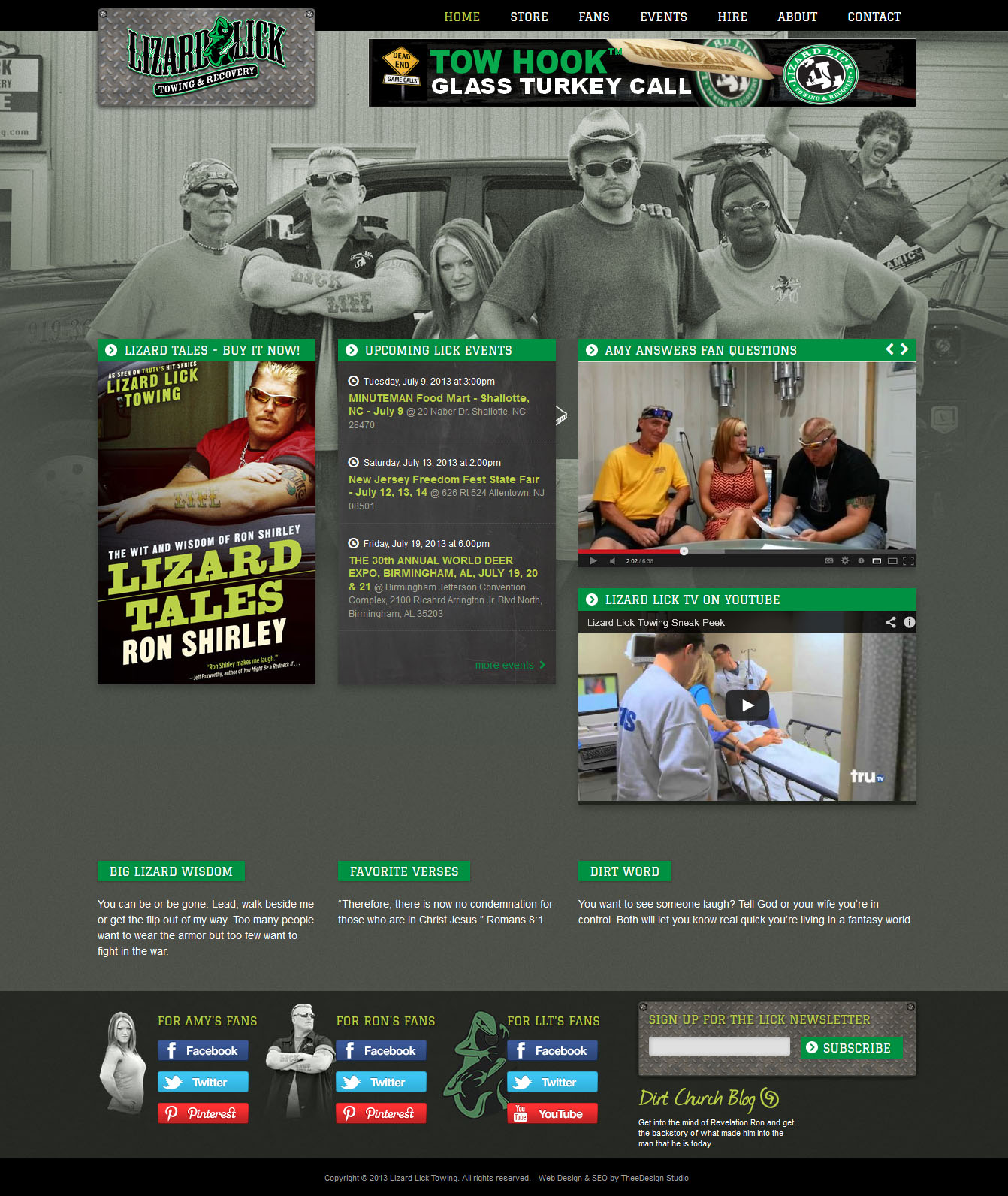 Lizard Lick Towing is a reality TV show that reveals the colorful disputes that Ronnie, Amy, and their crew get into when repossessing and towing vehicles from their bitter owners in Lizard Lick, NC.