Overview
The International Union of Pure and Applied Chemistry (IUPAC) was established in 1919 to unite the global chemistry community by providing a universal language for chemistry and advocating for the free exchange of scientific information. Today, IUPAC is the world authority on chemical terminology, including naming new elements in the periodic table, standardizing measurement methods, and providing conventions and standards for presenting data in a specific field.
TheeDesign developed an award-winning website for IUPAC that met the different digital challenges, such as managing the global network of community members and projects. The new website is visually appealing and its functionality matches its high quality design.
The Challenge
IUPAC came to TheeDesign knowing they needed a fresh, modern, and easy-to-navigate web design. Their old website was outdated and hard to navigate. Unless visitors and IUPAC members were familiar with the structure of the site, it was impossible to find specific information.
IUPAC used separate systems to manage the different aspects of the organization. Managing the numerous member profiles, events, and projects was complex, disjointed, and time consuming.
The Solution
TheeDesign designed and developed IUPAC's new website with user experience in mind. Custom programming and innovative design elements were used to bring all the pieces together for a functional, comprehensive digital experience.
Our web design team mapped out the site flow to ensure visitors and members could navigate pages easily, find information, and learn about upcoming news and events. Given the complexity and multiple moving parts of the organization, this was a top priority for IUPAC.
The Result
IUPAC's new website is modern, easy-to-use, and directly aligns with IUPAC's mission, brand, and overall online goals.
More importantly, IUPAC is now able to easily manage member profiles from over 60 nations across the globe, different projects and publications, events, and more.
TheeDesign developed the WordPress website with custom features and capabilities that unifies the organization under one platform.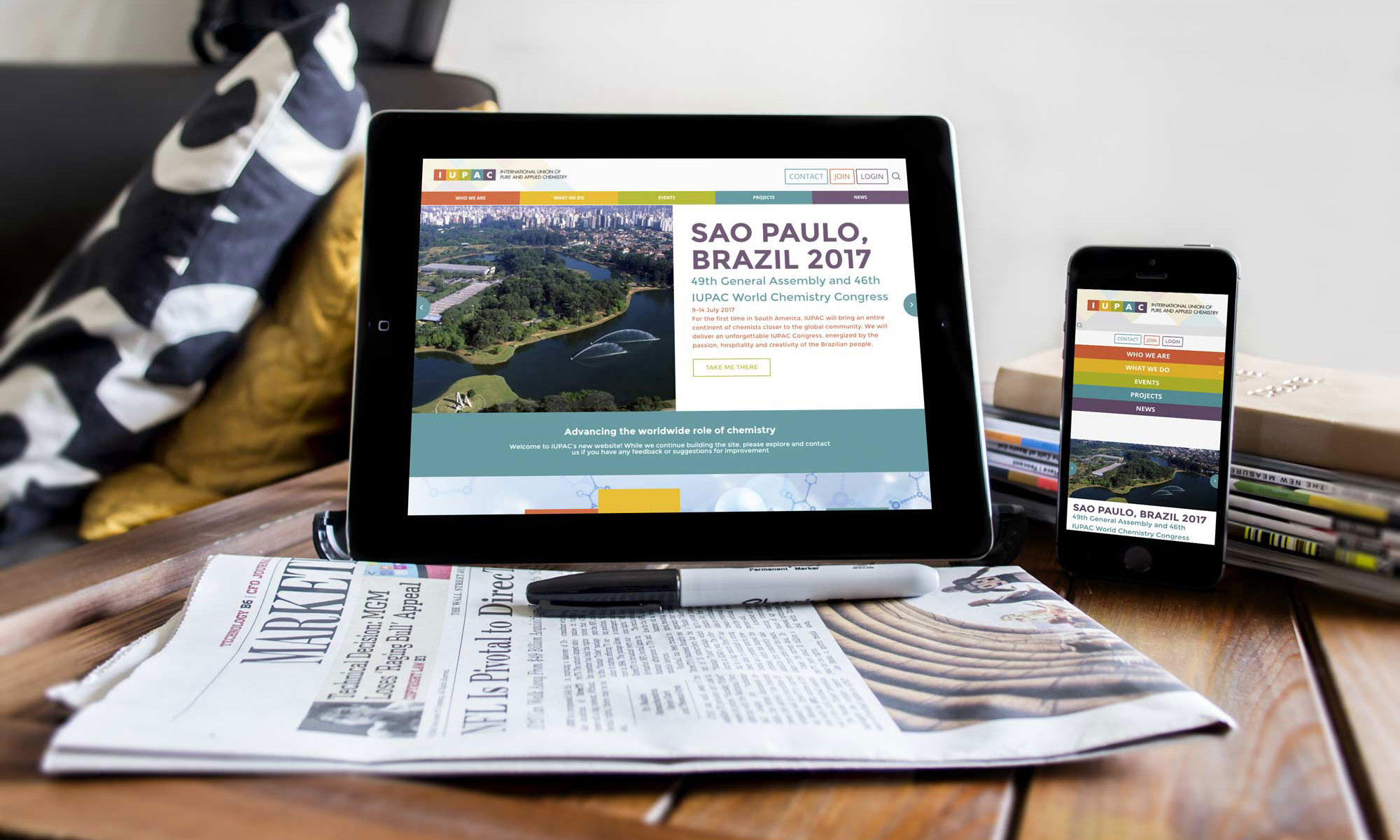 Finally, a dream of many generations of the IUPAC community has materialized. First "aesthetical" impression – BEAUTIFUL.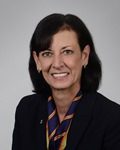 Lynn Soby
Executive Director
Designing for User Experience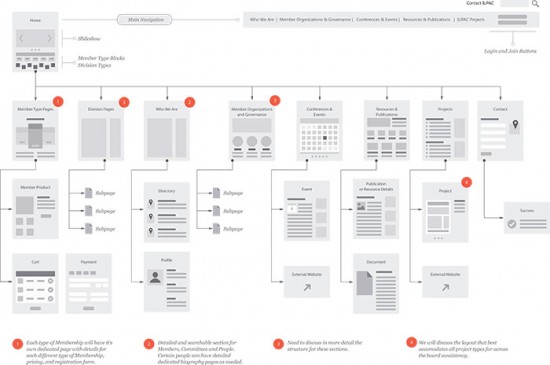 In order to design for user experience, you have to think like your user — which involves lots of drawings and mock-ups to visually see how people will interact with the website.
Left: A visual depiction of the IUPAC site map.
Below: Wireframes, or blueprints, outline how the website will be organized.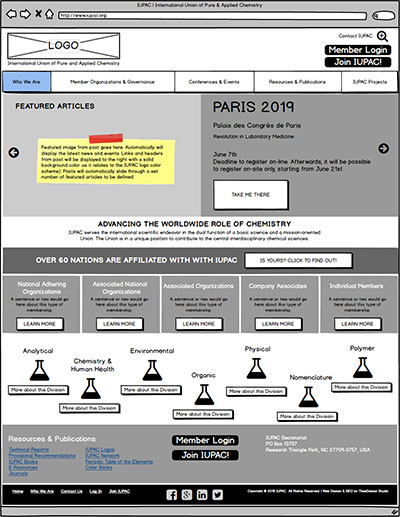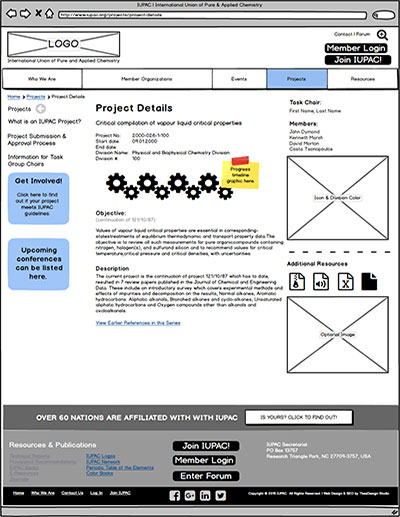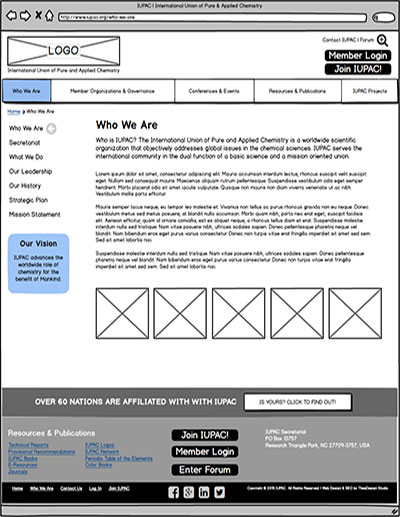 Features & Functionality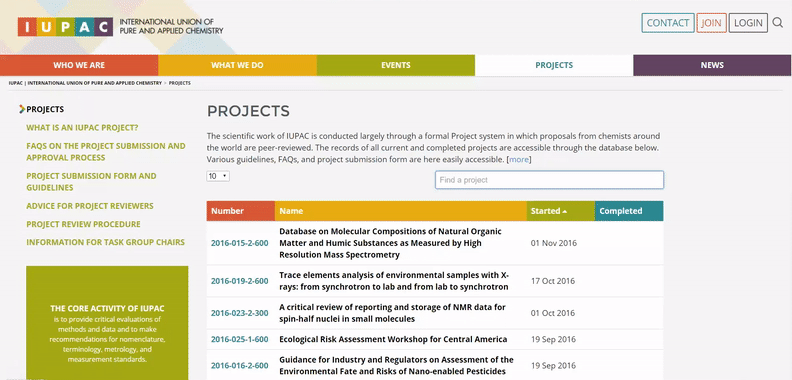 IUPAC's website was built with an amazing set of robust features and functionality, including the ability to return search results in real time! Users can search the different projects on the site, and see search results that are updated as they type each letter in the search bar.
Gabrielle On Working with IUPAC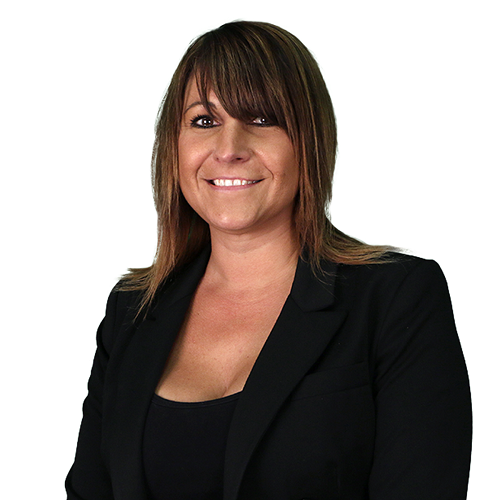 "Working with Lynn and her team at IUPAC has been an amazing journey. The level of enthusiasm and teamwork that went into this project was off the charts. This has been one of the most exciting and rewarding projects I've worked on in my 11 years as a PM.
I am looking forward to continuing to work together to bring IUPAC's members even closer as a community"
Mobile Friendly Designs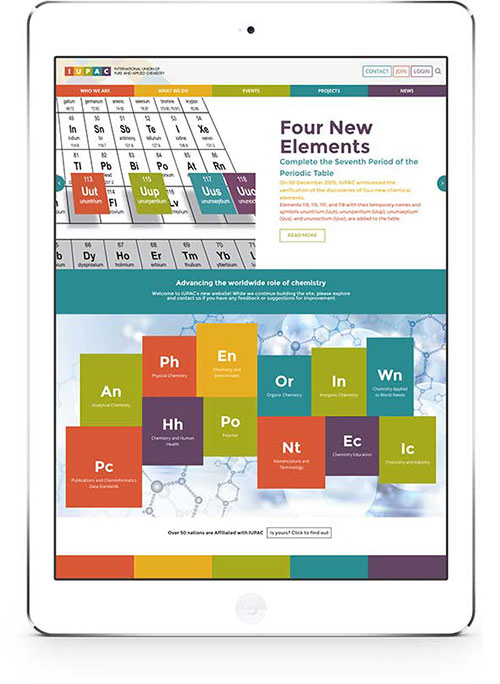 The New IUPAC Homepage