Overview
C. E. Thorn, CPA, PLLC (Caron Thorn CPA) is an accounting firm in Raleigh, NC struggling with search engine visibility and lack of online leads coming in. TheeDesign developed a new responsive accounting website and crafted an effective digital marketing and SEO strategy, putting Carson Thorn CPA #1 in the rankings for the firm's target keywords.

The Challenge
The existing website for Caron Thorn CPA was not converting into the leads that the business was wanting, nor was it showing up in the search engine results. The website was not being indexed by Google, and had racked up a manual penalty because of spam tactics that was affecting their rankings. Even after the manual penalty was removed, Caron Thorn CPA still wasn't ranking in the search results.
The Solution
TheeDesign redesigned Carson Thorn CPA to be more aesthetically pleasing and user friendly. By unblocking the website in robots.txt, search engines were able to crawl the site. Along with a new website came a new marketing strategy. TheeDesign was able to clean up link spam and request to remove the manual penalty. Our internet marketing team implemented extensive keyword research, a competitive industry analysis, content strategy, on-page optimization, and white-hat link building to increase rankings and website conversions.
The Results
Carson Thorn CPA's website was not being found in the top 50 for most accounting-related search terms. TheeDesign's web design and digital marketing team worked together to restore Carson Thorn CPA's online visibility using a two-pronged approach:
A new responsive website in time for tax season that allowed for better optimization,
A strong white-hat link building campaign consisting of many of the missed industry-specific links Carson needed.
By tax season, Carson was at the top for most CPA and accountant related terms in Raleigh and his rankings remain strong today.
Thanks to TheeDesign's digital marketing efforts, we've experienced the busiest 'slow season' we've ever had. We are slammed because of the great job TheeDesign is doing!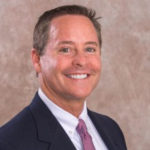 Carson Thorn
Owner, C. E. Thorn, CPA, PLLC