Better Dentistry is a dental practice in Raleigh, NC. They provide quality dental care to their patients, using advanced technology to keep teeth healthy and white.
The Challenge
Being a new dental practice, Better Dentistry wanted a strong web presence to attract new patients to their office. While they had a vision of what their new website would look like, they needed advice from our industry experts to help them craft a professional, yet modern new patient generating website.
The Solution
To give Better Dentistry an online edge, we decided to design and develop their website on WordPress. We also provided SEO and internet marketing services to help them gain traction in the search engine results pages, allowing them to increase their visibility and start building a quality patient base.
The Results
TheeDesign designed a professional looking, easy-to-use WordPress website that features Better Dentistry's dental services, client testimonials, and patient resources. The new site is responsive and optimized for Google, Bing and Yahoo. Patients can easily navigate the website to find more information on general and cosmetic dental services, insurance and financing, and even schedule their next appointment.
Using a combination of white-hat SEO and internet marketing tactics, Better Dentistry has been able to climb the search engines and grow their practice.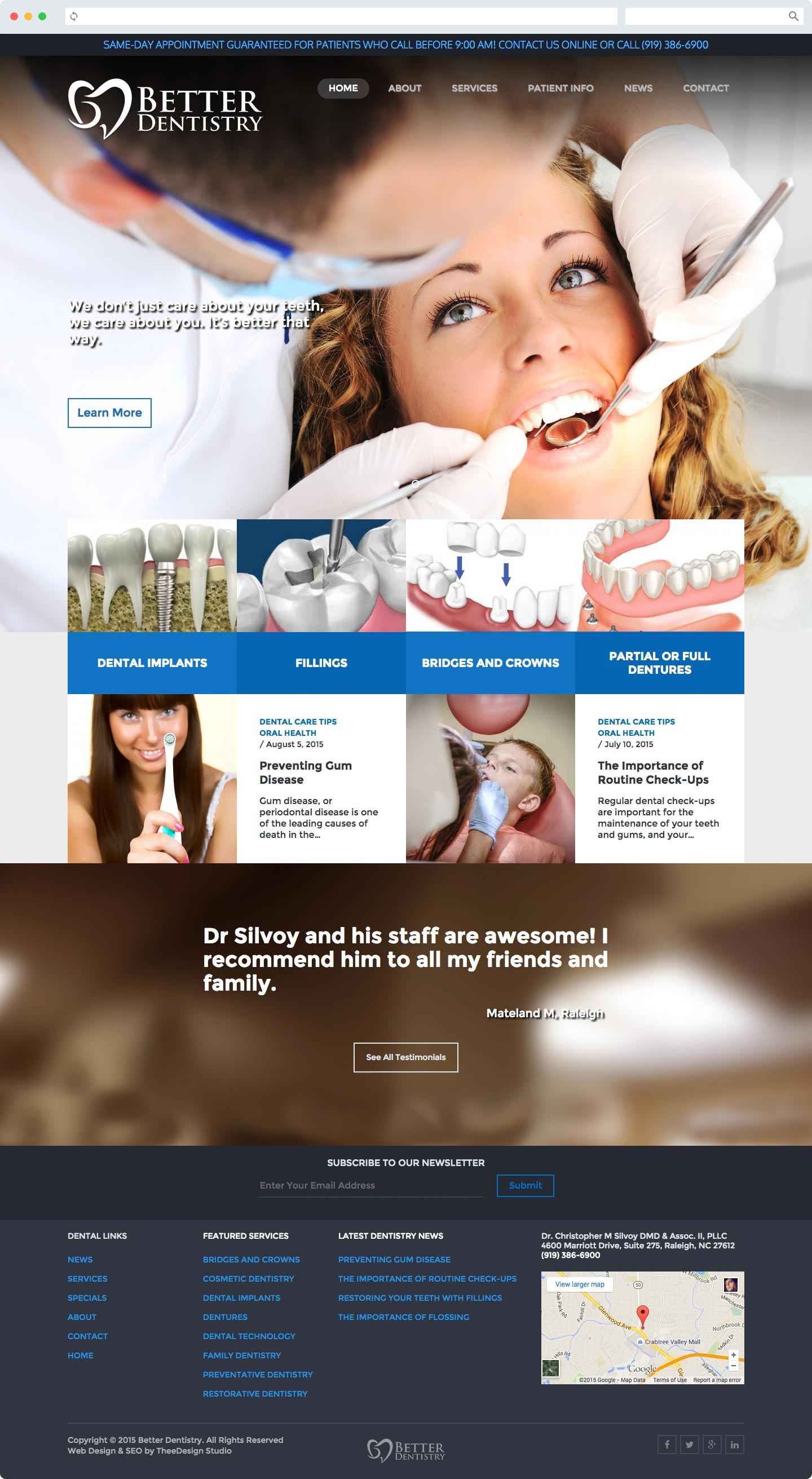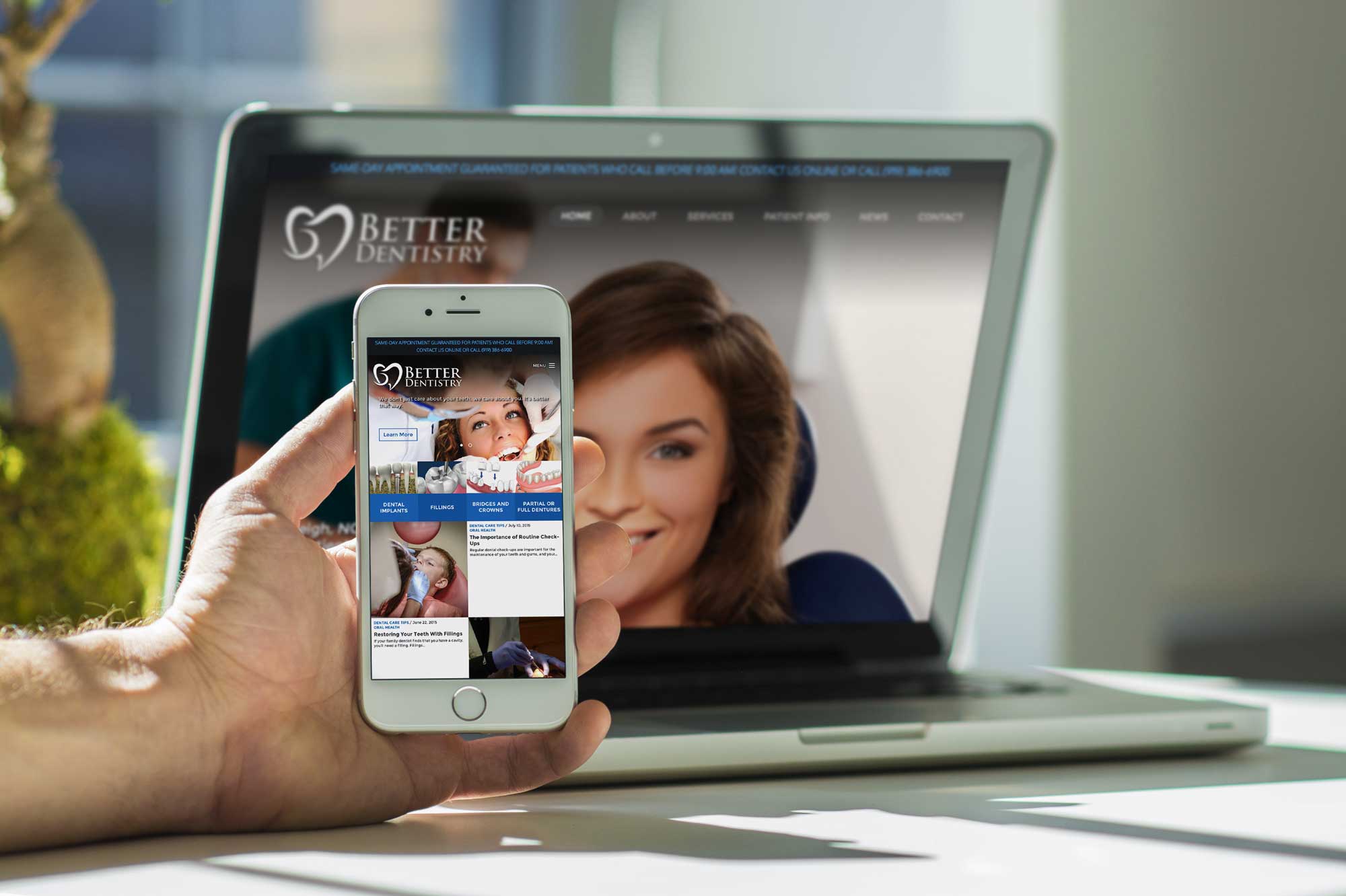 Better Dentistry is a top-notch dental practice in Raleigh, NC. Take a look at their new, SEO-friendly WordPress website to see how we helped boost their search engine traffic.