Ready to boost the online presence of your healthcare practice with our web design and digital marketing services? Get started by contacting us today!
TheeDesign at Bent Tree Office Park
7901 Strickland Road #112, Raleigh, NC 27615
Thanks to TheeDesign's digital marketing efforts, we've experienced the busiest 'slow season' we've ever had. We are slammed because of the great job TheeDesign is doing!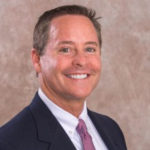 Carson Thorn
Owner, C. E. Thorn, CPA, PLLC
Carson Thorn CPA