SEO experts worldwide debate how much importance should be attributed to backlinks. Considering Google and the other search engines generally use about 200 ranking factors regarding your webpages to determine which should rank first and which should rank last, it is impressive that one of these factors can take up so much discussion in the SEO community.
Quite simply, a backlink is one website mentioning another website and linking to it. It is not merely referencing the website or it's web address. It has to be a clickable link using an href attribute within the code. It is the difference between http://www.moz.com and Moz. Even though the first example displays a URL, the search engines do not register this as a backlink. They are usually visually seen with an underline and a different color to the text.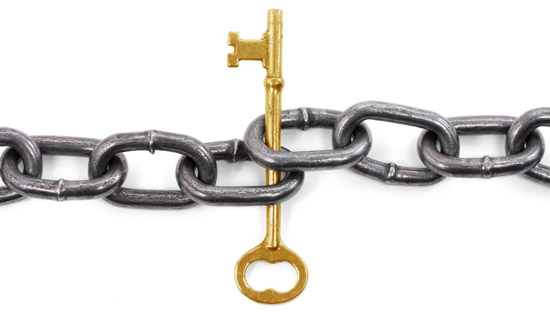 Years Ago, Linkbuilding Was Easy
In the early days of search engines, backlinks were everything. Basically, you could launch a website and create a whole lot of links from all corners of the web, and before you knew it, you were on the first page of Google for any keyword you wanted. This was because the search engines were still new and had not crafted their algorithms to the finely tuned instruments of today.
For a while, backlinks developed a bad reputation in the industry and people believed that Google gave less credibility to the use of links. Even today, you'll find online services that will get you 5,000 links almost overnight. Your website will skyrocket to the upper stratosphere of the search engine results because of a few dozen servers with thousands of useless websites created for the sole purpose of creating backlinks. The trouble is, over the next few weeks your website will fall never to return again.
It's because Google never gave up on the idea of backlinks; it just got better at qualifying them and utilizing other online signals to determine quality from disreputable tactics. These old methods can not only hurt your rankings, but can cause your domain to incur penalties from Google. Yes, your domain can be penalized and can even be removed from Google's index if the offense is serious enough.
Google's Algorithm Is Better With Numbers
So enough of these scary stories. Google actually likes backlinks and relies upon them. The whole idea behind them is that they help to tell Google what is good and useful out there. Remember, it is still an algorithm. It doesn't know that your page describing the best technique for restoring a 1965 Ford Mustang bumper is all that great. But if enough people are talking about how great it is, and thereby referencing that page on other websites, well Google will actually know.
It not only count the number of links, it attributes values to different links. Now here is the tricky part. The valuation of links can be complicated because we don't completely know how Google rates the value, they won't tell us. They allude to certain significances, provide best practices and even from time to time mislead us in the industry. There is a never ending stream of research done by SEO companies that publish results relating to nuances of backlinks and what the measurable results are from these subtle differences.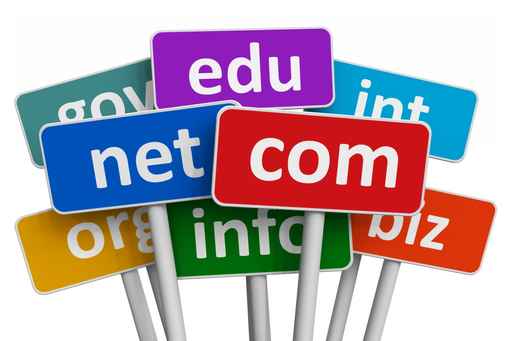 The ART of SEO
When considering backlinks, it is much easier for us in the real world of everyday life to consider a link from a website by the following guideline of this acronym; ART.
Authority
Relevance
Trust
Keeping these in mind is important if in the real world you will ever have to take it upon yourself to build links for your own website. There is also the possibility that you may seek an outside SEO agency to assist you in online marketing or even perhaps your business will have their own team members performing search engine optimization on the company site.
Keeping those three words in mind will help you to become comfortable with the idea of deducing the value of backlinks. Let me give you a far fetched example:
Let's pretend you have a friend that works at ESPN and you have a plumbing company in Tucson, AZ. Your friend decides he is going to help you out and in a blog post for ESPN.com he sneaks in a link to your website. (Yes, this is far fetched, but I wanted an extreme example)
Now Google will index this link and see that ESPN has a high authority and there is a lot of trust in that website, but the relevancy is fairly low. After all, you are a local plumber and they are the biggest sports news website in the world. Once it has indexed your website, it can see that they do not have a lot in common. Now, Google will definitely give you credit for the link, but there is no telling how much.
By the way, I would never turn down such a link, I am just using it as a teachable example. Now if the State of Arizona website linked to your website referencing an article you wrote on soldering tips, now that would be a link.
Let's say on the other hand that your friend Ben down the road launches a website tomorrow and is completely focused on providing plumbing industry information for consumers and a list of the best plumbers in Tucson. Ben was kind enough to add your website to the list of 100. Now this would be nice of your friend, but in the short term, you probably wouldn't get too much strength to your site from his.
It would meet the criteria of being relevant but since it just launched yesterday and probably doesn't have any backlinks to his site, Google will not see his site as having much authority, and because of this would not have a lot of trust in it. Not to say that in the future his site won't be authoritative, it's just that it is not now.
Not All Links Are Created Equal
A backlink's value doesn't only come from the website authority itself. There are other factors to consider as well. You'll sometimes times hear those in the industry refer to "dofollow" and "nofollow" links. This goes back to when I was telling you about issues years ago in the early days of SEO, people were getting as many links as possible from anywhere they could. This included the tactic of commenting on blogs and leaving a link. It was easy, and still can be, to go to a blog, create a profile and leave your comments. Early on, the search engines could not discern the value between a blog post and other content on the website.
This was just as bad for the managers of those blogging websites because then they had tidal waves of people posting comments that often times had nothing to do with their topic. Once programmers realized they could write scripts that could automate this process of posting, an entire industry was born and the problem got even worse.
An idea was born to create an attribute for these links. Since blogs still wanted people to comment and leave useful links, the developers automatically made the links of any post a "nofollow" link. The thinking was that if there were no SEO value for comment links, it would not be abused so much, and they have proven to be right to an extent.
Now what I am about to state is hotly contested in our industry. Google does in fact attribute relevancy to these links, just not as much as dofollow Links. In fact, a good mixture of dofollow and nofollow links is helpful to your SEO profile, so long as it is not overdone and abides by relevance, trust and authority.
It's What's in a Link That Matters
So you think that is all you would ever need to know about backlinks. But wait, let's go back to the example I had given earlier with Moz. Now the actual link is to www.moz.com. The text "Moz" is what we refer to as the anchor text. Google indexes the anchor text and factors it differently as well.
Moz
Website
Click Here
Great SEO Articles
All of the examples above and more could be used as anchor text for the same backlink. Google will index each differently. Not only that, Google will even examine the few words before and after the anchor text as well as take into account all of the text on the page. It will also attribute value to which backlink was first in the page and diminish the value for each following link. Again, we have no idea by how much.
There are variations that go beyond these examples that blend together with the other 200+ ranking factors. Whether your internet marketing person realizes it or not, backlinks are an essential part of any solid SEO strategy. If you know of anyone who disagrees, have them give me a call.