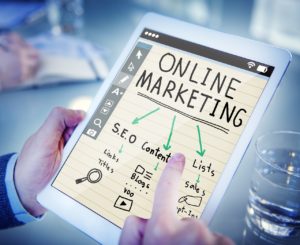 Online planning and strategy can be a daunting task for many business owners. Let's face facts, most small business owners have their hands full just running their business. Most often, these owners fall into two categories regarding digital marketing. Do you find yourself in one of the following categories:
no time for comprehensive SEO, or
aren't informed on the "how to" aspect of online marketing
As a business owner, your time is valuable – which is why we've compiled a list of resources to help you understand and learn SEO. The following list of SEO blog resources for business owners will help you quickly develop a basic understanding of SEO and how to maximize your efforts for success.
What Are the Top Blog Sites for Digital Marketing?
Beginner Level SEO 
HubSpot – Great for beginners. HubSpot's content is presented in an easy to read format rather than technical jargon. The website provides information on internet marketing with the goal of increased lead generation. HubSpot is widely known as a top resource for inbound marketing and sales strategy. Be sure to check their sales blog for ways to help convert potential customers into lifelong clients.
Search Engine Watch – A top blog for learning SEO. Another content heavy site providing the latest industry news. Content is updated more frequently than most competitor sites. The editors provide information on search engine marketing and website optimization for marketing to your target audience. Here is a recent blog specifically targeted to help SEO beginners.
Search Engine Journal – A very good site for beginners. The site is easily navigable and menus provide direct links to beginner and 101 level SEO posts. Guest contributors develop the content and blogs for the site. Having guest bloggers allows for unique questions and answers from a variety of sources. The website generates fantastic guides and information to help with online marketing strategy.
Moz – Since 2004, Moz has published some of the best guides for learning SEO. Their blog covers popular topics on a regular basis, so there is no lack of information on common questions. Moz's longevity as a top SEO resource and vast cataglog of information helps them claim superiority over other industry sites. The value of Moz cannot be understated and the quantity of traffic they receive speak to this. Many of their topics have been view thousands, and even millions of times, like this great piece on SEO for Beginners.
Moz is not as focused on reporting breaking industry news as other sites on our list but there is a good amount of news coverage. Moz is a detail oriented site aimed at providing resources to benefit businesses seeking a better return on their marketing investment. Be sure to try their tips, tricks and advice for improving your website. You can learn how to conduct better search, create social buzz, curate better content and increase the brand awareness. Moz covers such a wide range of topics that the site is a fantastic resource for advanced and expert SEO as well.
Advanced SEO
Official Google Webmaster Central blog – Another resource that can flow between beginner and expert level information. Since Google tops the market for searches generated and overall data collection and analysis, it's a good bet that you should be reading this blog. This resource provides constant updates, accurate information for strategy and the most recent news from Google. Follow the advice directly from the source to help your website connect with Google search queries.
SEMRush – Gives advice for improving SEO and provides tools to conduct website audits. SEMRush has extensive coverage of online marketing ranging from SEO to paid advertising campaigns and social media engagement.
Search Engine Land – An extremely popular blog that delivers industry news and trends before competitor blogs. Search Engine Land covers a large variety of subjects with an abundance of articles to help business owners learn SEO. Most SEO questions can be answered here.
SEO for Experts
Marketing Land – If you want a great catalog of articles covering digital marketing and industry news, then this the place. This sister site of Search Engine Land provides topics to learn about marketing strategies and trends.
Raventools Blog – Raventools blog delivers SEO tactics, "How to" articles, and commonly found problems and solutions for websites. The search industry related topics will help you find, meet and engage your websites target audience. The main feature of Raventools is the marketing reports, social media scheduler, keyword tracking and other tools to monitor your marketing efforts. Raventools is definitely geared towards a more advanced level understanding of SEO.
Feeling Overwhelmed by Online Marketing?
Our choices for top SEO blog sites for business owners can help you reach your business's potential. The list includes blogs that beginners can follow in addition to more advanced sources to challenge more experienced digital marketers. There a literally hundreds of amazing resources across the web to help business owners improve their online visibility.
Ultimately, time, interest and your skill level play a role in which sites will best help you. Some of the sites listed offer advice for advanced marketers, but anyone can benefit from the expertise provided from these industry leaders. For beginners, keep it simple until you gain a better understanding of digital marketing. We recommend focusing your attention on Moz, Hubspot and Google initially as they offer the most comprehensive and detailed information.
After reading through the posts on these websites, you should be ready to step up to the challenge of marketing your digital brand.
Sign up for TheeDesign's newsletter to receive up to date information and tips on SEO to help you promote your online business!