There is no doubt, Google Analytics is by far the most important tool to have on your website. In short, Google Analytics (GA) allows you to see many facets of website traffic.
More importantly, the website traffic data in Google Analytics allows to make critical digital marketing decisions that can improve the overall performance and ROI of your website.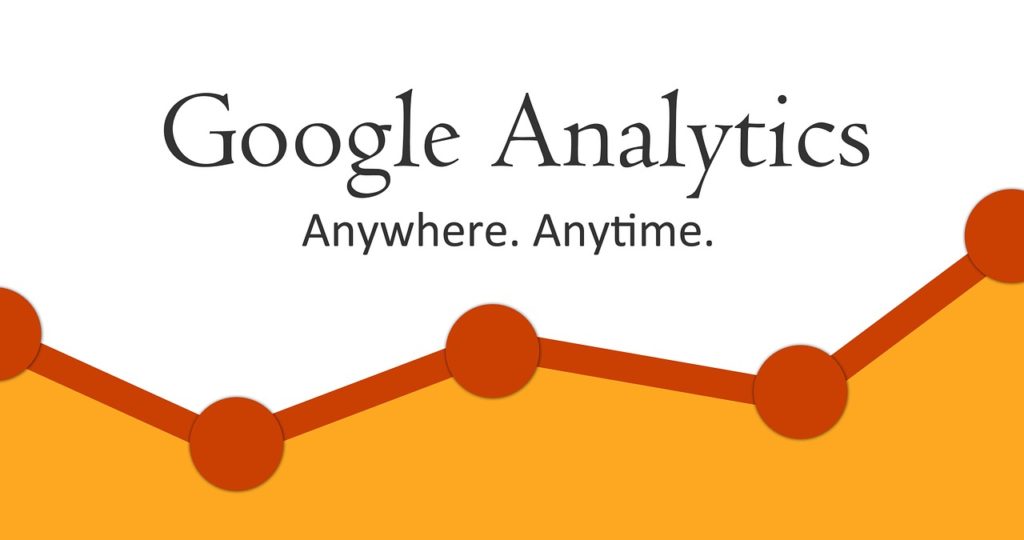 Google Analytics Offers Easy Access to the Following Data:
Total website visits
How visitors find your website – ie: keyword searches, directly typing your website into the address bar, clicking from any social network, or referral visit (directory or another website)
Time on website
Bounce rate – when visitors hit your home page and click out of your site. Normal bounce rate is 50%
Page visits – the number of pages people are visiting on your website
Website leads
Mobile website traffic versus desktop traffic
Geographic location of traffic sources
Much, much more
Adding Google Analytics To Your WordPress Website:
Ready to see all that great data from your website? First, you'll need to sign up for Google Analytics, add your website, and copy your GA code to your website. I'm going to walk you through the process below with these easy-to-follow steps:
Using your Google login to sign up for a Google Analytics account.  If you don't already have a login to Google, you can sign up for a Google account here.
Press the, "Sign Up," button on the right side of the screen.
Select the, "Website," tab
Fill in all required fields
Select, "Your Industry,"
Select, "Time Zone,"
Keep all, "Recommended," check boxes checked
Press the blue, "Get Tracking ID," button
Copy the Google Analytics Code provided
Once your website is setup in Google Analytics and you've copied your Google Analytics code, the next step is to add the unique GA code to your WordPress website.
The best way to add Google Analytics tracking code to your website is to paste the code directly into your footer.php file.
Pasting Google Analytics code into the footer.php file may seem intimidating at first, but don't worry. The steps outlined below are simple to follow and once you're done, you'll never have to do it again.
Adding Google Analytics to the Footer of Your Website
Login to your WordPress website admin panel
Locate the "Appearance" tab on the left column
Under Appearance select "Editor"
On the Editor page, on the right side of the page, just under Templates, locate and click on, "Header.php"
Scroll down till you locate the closing body tag. The closing body tag looks like this </body>
Paste the Google Analytics code right above the closing body tag </body>
Press the blue "Update File" button

Viola! You've just successfully installed the Google Analytics tracking code to your WordPress website.
Now all you have to do now is sit back and relax because Google Analytics takes about 12-24 hours to begin reporting website traffic data.
If you're looking for more information about the power of Google Analytics, you're in luck! We offer an entire blog category dedicated just to GA. Feel free to glean all of the information you'd like from our Google Analytics experts.
Looking for help making sense of your Google Analytics data or need assistance adding Gooogle Analytics to your website? Our onsite savvy digital marketing experts are happy to help you maximize the potential of your WordPress website with your Google Analytics data and proven digital marketing initiatives.
Contact the internet marketing professionals at TheeDesign in Raleigh, NC at 919-341-8901 or schedule a consultation.