If you're looking to redesign your website and are talking to website designers about how to create one, you have probably heard the term CMS thrown out a few times but it's often not fully explained or why it's important for your business.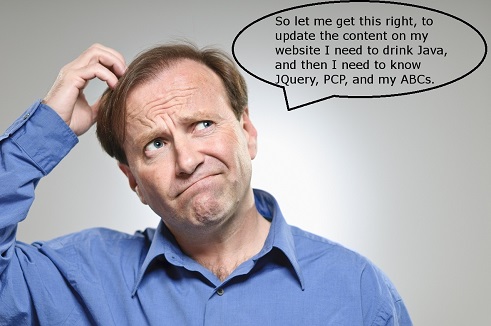 What is a CMS?
A CMS, or content management system, is a platform that allows you to publish, edit, or modify content from a central interface. Having a website that is a CMS means that you can edit and manage your pictures, content, and videos without having to have the technical knowledge of a WebMaster or Programmer.
There are currently tons of content management systems available to an everyday user but the three most recognized ones are Joomla, WordPress, and Drupal.
1. Minimal Technical Knowledge Needed
To use a CMS you don't need to be a WebMaster or coder. Editing pages and posts, is as easy as opening a document on a computer and using Microsoft Word.
2. Easy to Use Dashboard
Most CMS platforms offer a quick and easy to use dashboard that is similar to Microsoft Word. Though some people are lost the first time they enter into the dashboard of their website, many people will find that after a little experimentation it's as easy to use as any other application on their computer.
3. Plug-ins and Customization
Through plug-ins and modules, most CMS' are completely customization to a user's experience. From custom forms to custom social media plug-ins, you can do almost everything that you want with your WordPress website.
4. Open Source Technology
Worried that your Web Designer or Web Master is going to leave? Most content management systems our open source, meaning that they are designed with the idea that anyone can go inside and edit it.
5. Security Protocols
Worried about your website getting hacked? CMS' such as WordPress, Joomla, and Drupal are constantly being tested and updated by thousands of developers and users around the world.