About Sharon
Sharon has been doing computer programming for 21 years and working on websites for 17 years. She was in charge of 12 retail and wholesale websites, both US and international, at Burt's Bees for 6 years prior to coming to TheeDesign. Over the past few years she shared her knowledge by speaking at WordCamp Raleigh, WordCamp Wilmington, WordCamp Asheville, the Raleigh SEO Meetup Conference, and at the Digital Marketing for Business Conference.
Sharon is a Marketing Manager at TheeDesign with a passion for communication and social media marketing. She's a whiz at using Pinterest for businesses and has helped a client get national ranking for their keywords using Pinterest. She helps clients plan and implement well rounded digital marketing plans that help them reach more customers. She enjoys helping her clients expand their online and offline marketing campaigns and brainstorming with them on new ideas.
Certified Marketing Rockstar
Google AdWords – Search Advertising
Google AdWords – Mobile Advertising
Google AdWords – Shopping
Google AdWords – Video Advertising
Google AdWords – Fundamentals
Google Analytics Certification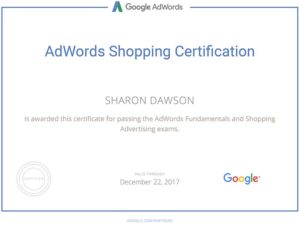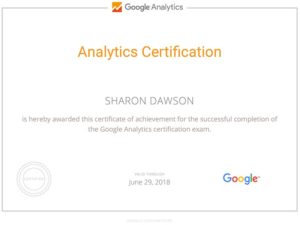 Specialties
Blog Writing
Email Marketing
Social Media Management
SEO
Content Strategy
WordPress Implementation
Triathlons
Public Speaking
Pinterest Training
Outside TheeDesign
Sharon has achieved the highest level in Toastmasters International: Distinguished Toastmaster. Less than 5% of the over 313,000 members of this international public speaking organization earn this distinction. She regularly trains others to improve their public speaking, leadership, and communication skills.
Sharon is a triathlete, and won first place in her category at the Granite Falls Sprint Triathlon in April 2017. She also enjoys competing in 5k and 10k races around the area, and regaling people with tales of her latest PR (personal record).

Facebook is for Grandmas (according to Millennials)
"Inconceivable!" ~ Princess Bride
"The best place to hide a dead body is on page two of Google"
"I'm not throwing away my shot" ~ Hamilton the Musical
"If you don't stand for something, you may fall for anything"
Thee Golden Rule: Do Unto Others as Amazon Has Done Unto Others
Photos of Sharon
Sharon's Articles