With 15 years of HTML/CSS coding and marketing exposure, and a knack for solving analytical + creative challenges, Lisa is a passionate Digital Marketing Coordinator who helps clients overcome business issues and achieve their goals through digital marketing.
A Raleigh native, Lisa earned her B.S. in Business Administration – Marketing, and Economics minor from The University of North Carolina at Charlotte. Having dabbled in areas ranging from vertical field marketing, to internal communications, to email marketing, Lisa made her transition to the client-facing world of marketing over the recent years.
Lisa combines technical, analytical, and creative skills (plus a dash of intuition!) to contribute to client successes, including increasing monthly traffic over 620% (11,000 to 68,500 sessions); and boosting PPC conversions by 70%, while decreasing cost-per-conversion from over $600 to under $70, for a regional retail company.
Certified Marketing Rockstar
In her time here at TheeDesign, Lisa has earned certifications for:
Google Analytics Individual Qualification
Google AdWords Fundamentals
Google AdWords Search Advertising
Google Tag Manager Fundamentals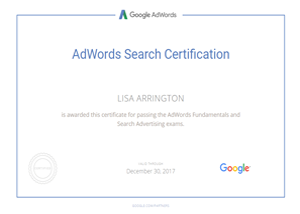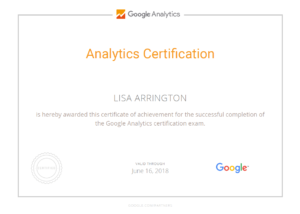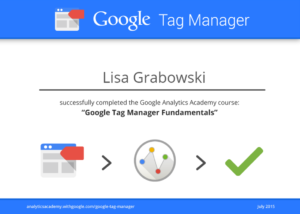 Skills & Expertise
SEO & SEM
PPC Advertising
Inbound Marketing
Conversion Optimization
Positioning & Brand Messaging
Marketing Automation
Sales Enablement
HTML & CSS
Marketing Strategy & Consulting
Out of the Office
Outside of the regular marketing geekdom, Lisa is an advocate of the Oxford comma, passionate about politics, and enjoys the usual: camping, snowboarding, adventures with friends and family, and so on.


"Being good in business is the most fascinating kind of art." – Andy Warhol
Photos of Lisa
Lisa's Articles